This is a  .exe only please install the full version 2.28.11 and then replace the Sailwave.exe with the one from the end of this post.
The major change in this version is the publishing of individual races when using a personal handicap system such as NHC.
There is a competitor-based field "NewRating" which is the rating that will be used for the next race and it was intended for publishing in Series results.  If you published it in individual race tables then it was confusing.  Because let's say we have had 6 races and publish race 1 the NewRating published would still be the rating for Race 7.  So now it will publish the rating for R2 (or whatever the next race that was run)
As some users use NewRating for other things if they are not using a Personal handicap, Sailwave will detect this and use it as a user-configurable field.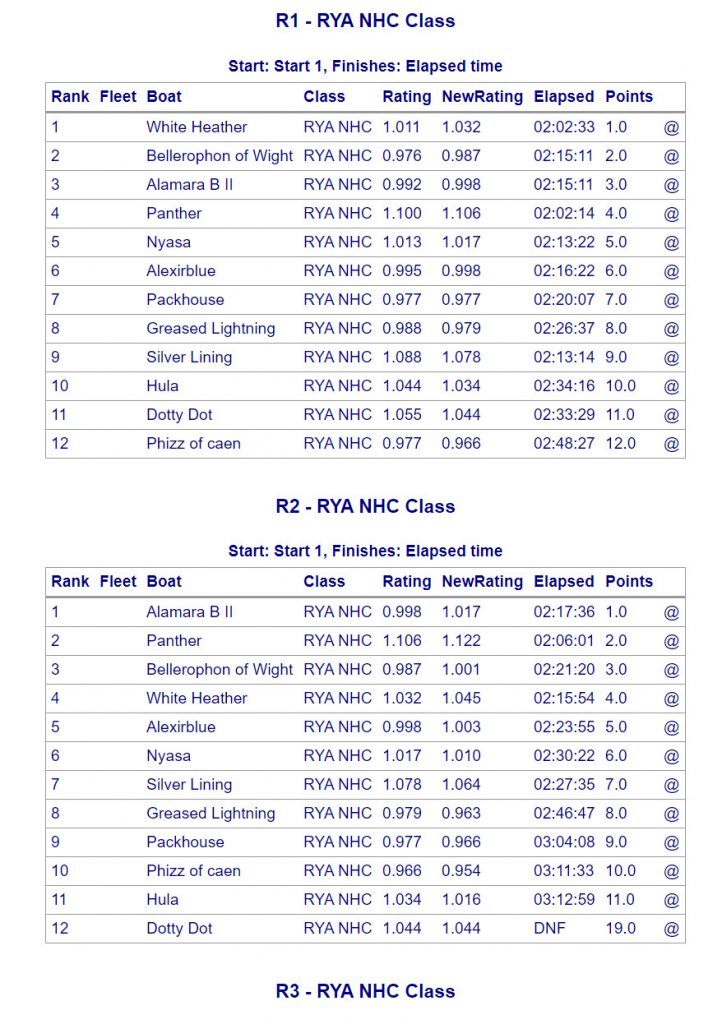 Other changes are
Corrected an issue with the extra competitor fields Group and Region – Renaming them was not working correctly and double-clicking in the main grid did not take you to the correct place to edit them.
SailNo wizard – the dropdown box to select the field to use now has a scroll bar
Please report any issues and I will try to fix them
You can download Version 2.28.14  from the link below.  Note this is an exe only.
Please do a full install of 2.28.11 if you don't have it already and replace the Sailwave.exe with this file. You may if you wish to rename the original Sailwave.exe to say sailwave2-28-11.exe so you can revert to it if you wish (see below)
https://www.sailwave.com/download/sailwave/sailwave2-28-14/Sailwave.exe